Considerations in the park / Restrictions on things to bring in
Considerations in the park
Please follow the rules below.
Please use the facilities and equipment carefully.
Picking plants and catching animals in the park are prohibited.
Using fire for fireworks and bonfires and the like in the park is restricted.
Don't step in the area with a Keep Out notice. Also, don't enter the gardens surrounded by fences or railings.
Preferably, please bring your trash home to reduce waste.
Smoking is permitted only in the designated areas equipped with ashtrays.
Visitors with children should always keep an eye on them carefully.
Visitors with pets in the park are requested to use a leash at all times, take the waste away with you.
Cycling courses are for bikes only. Do not walk on the cycling courses. Do not ride a bike other than on the cycling courses.
Consider other visitors' inconvenience.
If you want to hold competitions, meetings, exhibitions, questionnaires, raising money, or taking pictures or films for business use and the like, please contact the Park Administrative Office to get advance permission.
Using drones in the park is not allowed. Please make sure what you cannot bring in on the "main items not allowed in the park" on our leaflets.
Please follow the requests and directions from the park staff.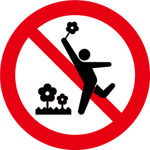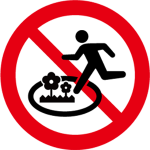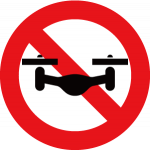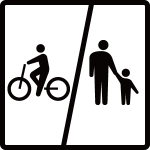 Main items not allowed in the park
| | |
| --- | --- |
| skateboards | such as J-boards, brave board and sole skate |
| roller skate shoes | including roller blades |
| roller shoes | |
| kick boards | |
| transformed bikes | including one wheel bikes |
| tools for picking plants | |
| sticks, poles and the like | |
| radio controllers | Wireless remote controlled models : cars, helicopters, drones etc. |
| bats | except for plastic bat |
| water rocket | |
| large tents for four people or over | The things can be brought in are sized less than 2 meters in one side. |
| beach umbrellas with sharp sticks to bury in the ground | |
| karaoke sets、loudspeakers | |
| guns | swords including model guns, wooden swords and bamboo swords |
| bows and arrows | |
| | |
| --- | --- |
| Lacrosse | |
| pogo sticks | |
| Slack Line | |
| nets for ball games | |
| hardballs | |
| slingshots | |
| golf gears | |
| musical instruments with amplifiers | |
| glass bottles | Except for the seasonings from outside brought in by the BBQ Plaza users |
| boomerangs | |
| boats/canoes | |
| sleighs except for plastic ones | |
| fishing poles | |
| fireworks | |
| flammables | (gasoline, portable gas cylinders except for using at the barbecue garden) |
Bikes without pedals (such as LIKEaBIKE and STRIDER) should be used by children under supervision of their parents. Don't use such bikes on cycling courses or BMX courses.
Nordic walking poles (or stocks) can be used in the park.
For safety reasons, other items might not be brought in. if you have any questions, please ask the park staff.
Visitors with pets
Please note the followings considering other visitors' inconvenience.
Your pets like dogs should be leashed and the lead length should be less than two meters, and when the park is crowded, it should be within one meter. Please make sure the adjusters are locked.
Visitors with pets should take responsibility to clear up after their pets.
Pets cannot ride on Seaside Trains or any recreational vehicle in the Pleasure Land.
When pets cause troubles such as baking at, bumping on or biking other visitors, the visitors who have brought the pets in should take responsibility.
Cycling with pets, cycling along with pets, or cycling with pets put in the bicycle baskets are dangerous and prohibited.
LOVE FLOWER PROJECT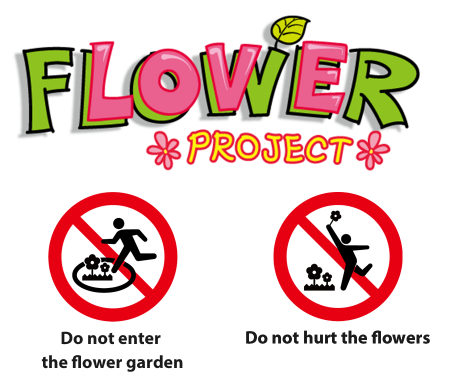 Flowers comfort our hearts.
We would like to share the importance of flowers with as many people as possible.
We would like to fill our park with flowers and your smiles.
These are our hopes.
If you agree with us, please hashtag your social media posts with
#hitachibloom