Seeing blue sea and rich nature, you can enjoy riding a seaside train around the entire park. it takes nearly 40 minutes for one round. A ticket is for one day to get on and off as you like.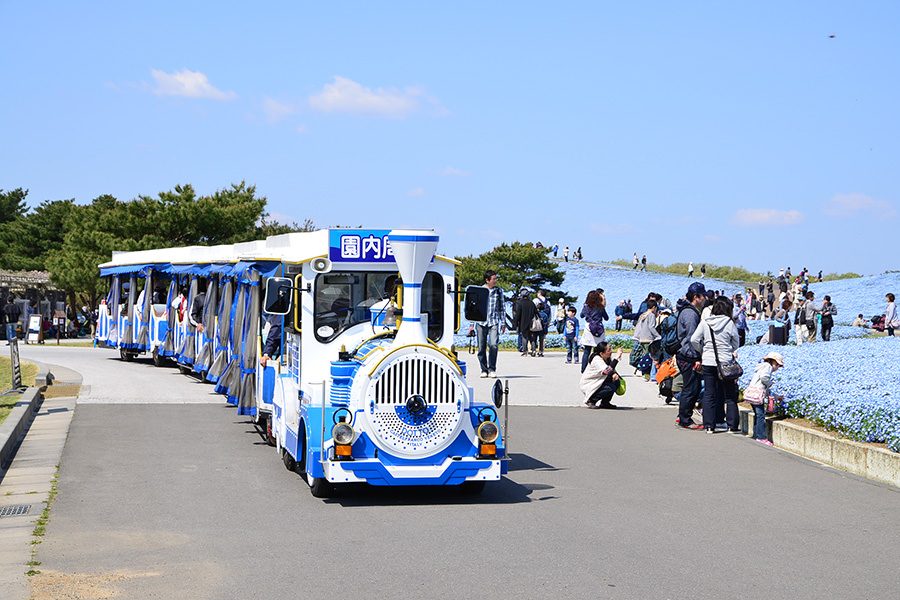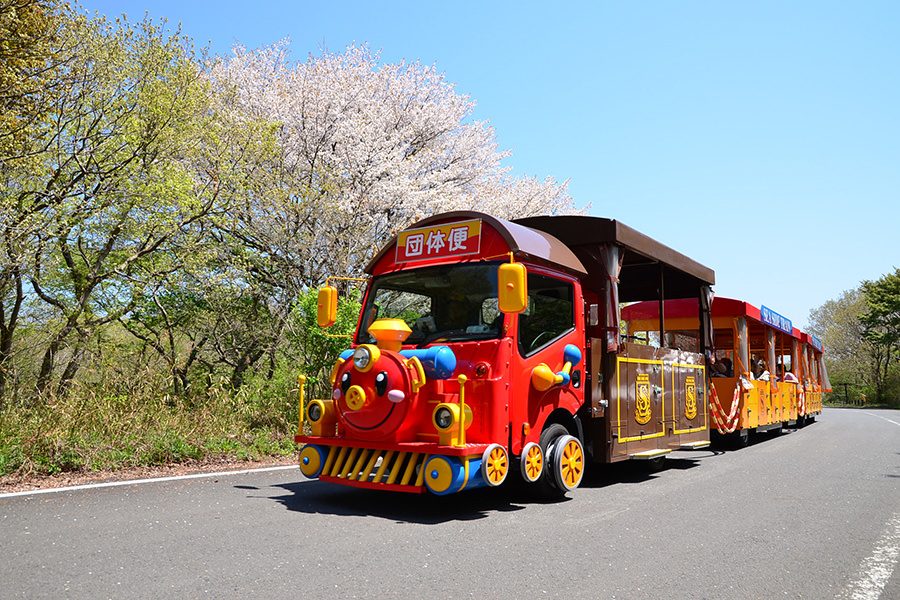 Seaside Train Course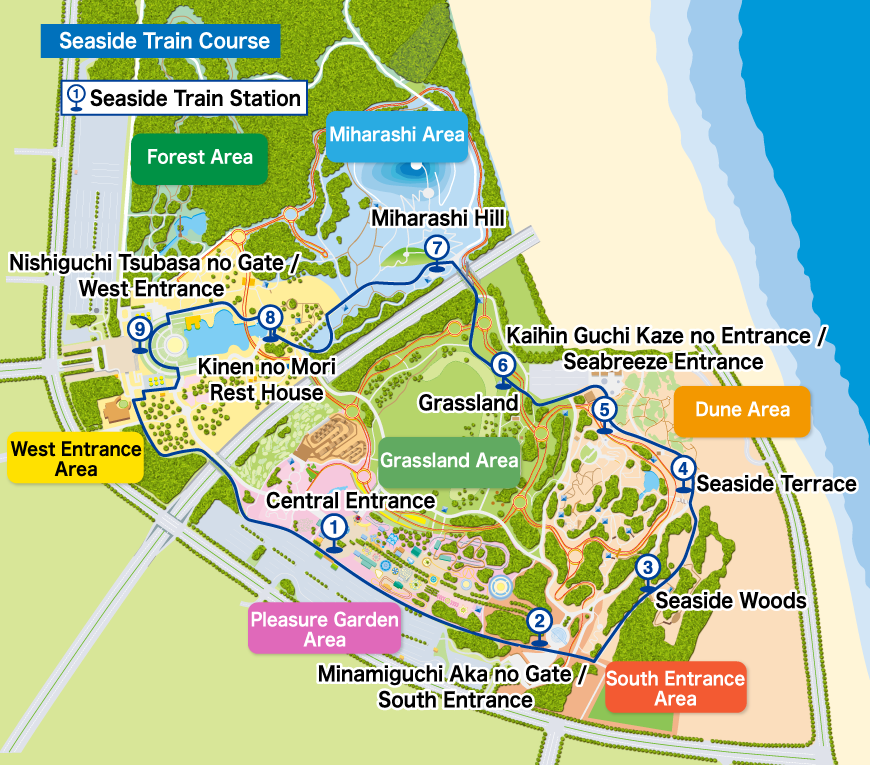 Seaside Train Fare (1 Day Ticket)
Fare
¥600
Note:
Free for children up to age 3.
Train fares can be paid in cash, park tokens (amusement park tickets) or using the 1 Day all-you-can-ride Pass.
Group discount (20 people or more) available.
Stroller and folding wheelchair users can ride the train (folding strollers and wheelchairs only).
Wheelchair users can also ride the train while in remaining their chair (limited to one space per train).
Pets are not allowed on the Seaside Train.