Bouncy Egg Air Trampolines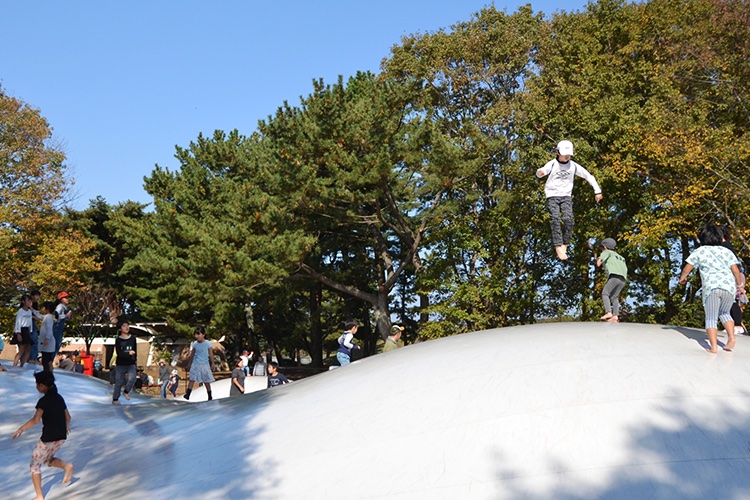 These giant egg-shaped trampolines are located in the Tamago no Mori area of the park. Children up to age 12 can clamber to the top of the trampolines to bounce and jump to their heart's content.
BMX Course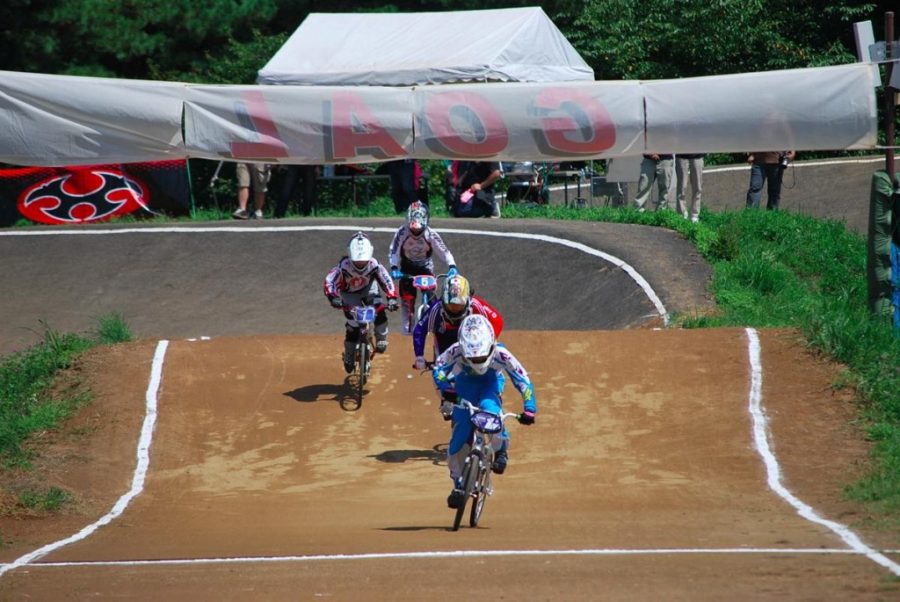 This dedicated BMX Course offers an authentic experience. BMX bikes and protectors can be borrowed for free. There are two courses; a main track for experienced BMX cyclists and a sub-course aimed at beginners.
Family Park Golf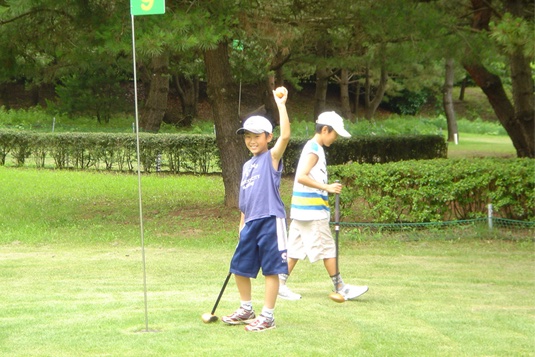 This sport is similar to golf and uses special balls and clubs which can be borrowed for free. Separate playing fee required.
This area has an age limit.
Putter Golf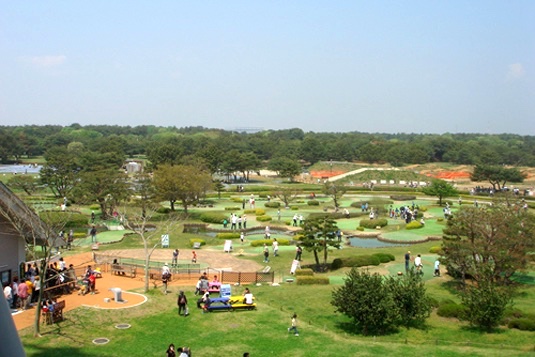 With 36 holes, this is one of largest putter golf courses in the Kanto Region. Clubs and balls can be borrowed for free. Separate playing fee required.
This area has an age limit.
Mizuasobi Hiroba (Water Play Area)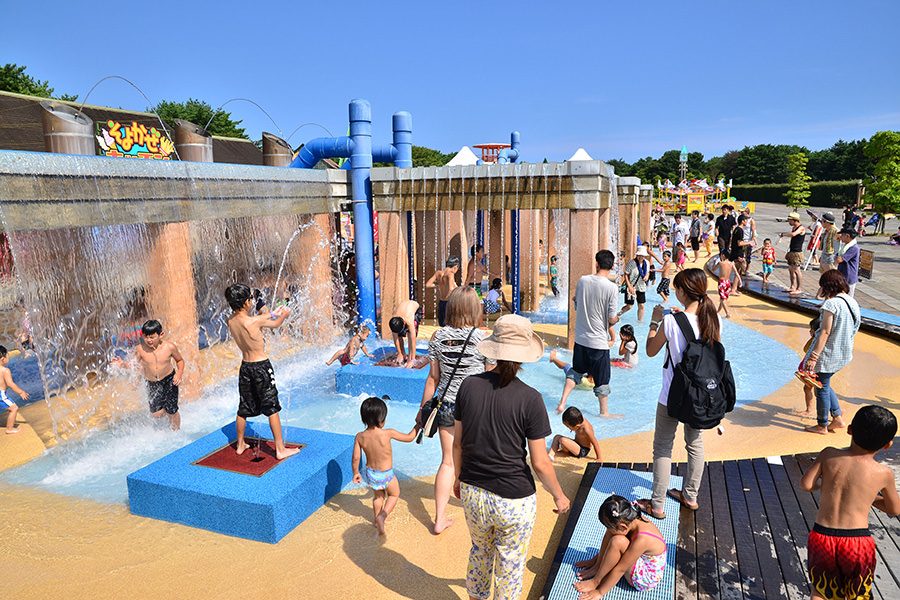 Located in the Pleasure Garden Amusement Park Area, this special water play area is only open during the Summer months. All the pools are shallow so even small childen can play safely.
Grassland Area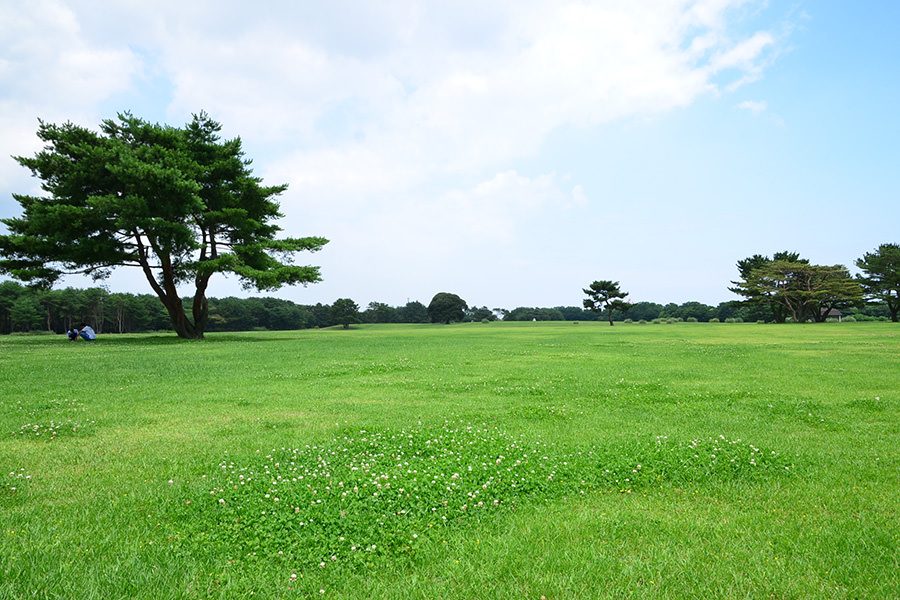 This 8 hectare grass area is the perfect place to play ball games or simply enjoy the vast open space, and is also home to large events held inside Seaside Park.
Disc Golf Course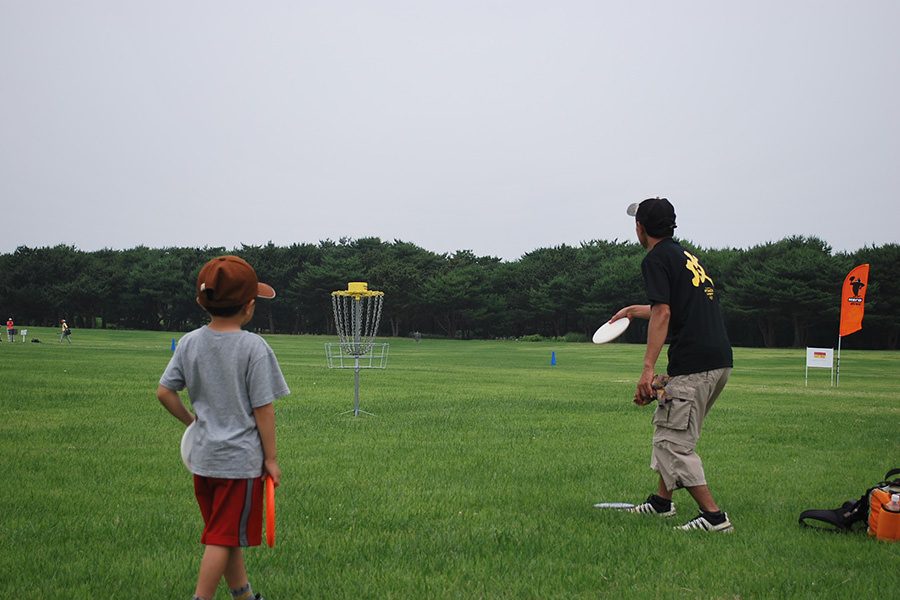 In this competitive game, participants throw flying discs with the aim of getting them into a basket. Discs are available to borrow for free at each entrance.
Rinkan Forest Adventure Playground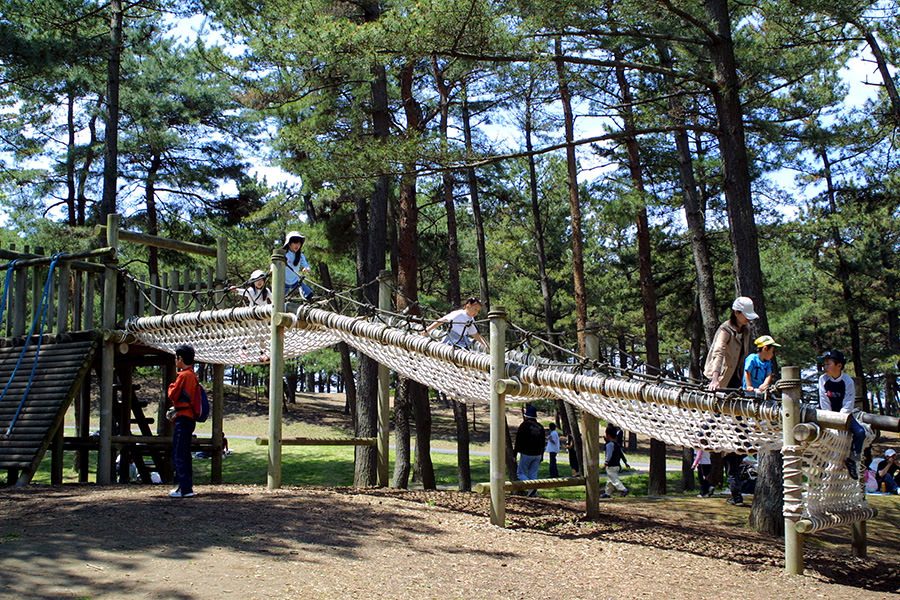 There are 15 play objects to try out at this children's adventure playground situated just to the south of the BBQ area. This area is aimed at pre-school and young elementary school-age children.
Omoshiro Tube (Playground Area)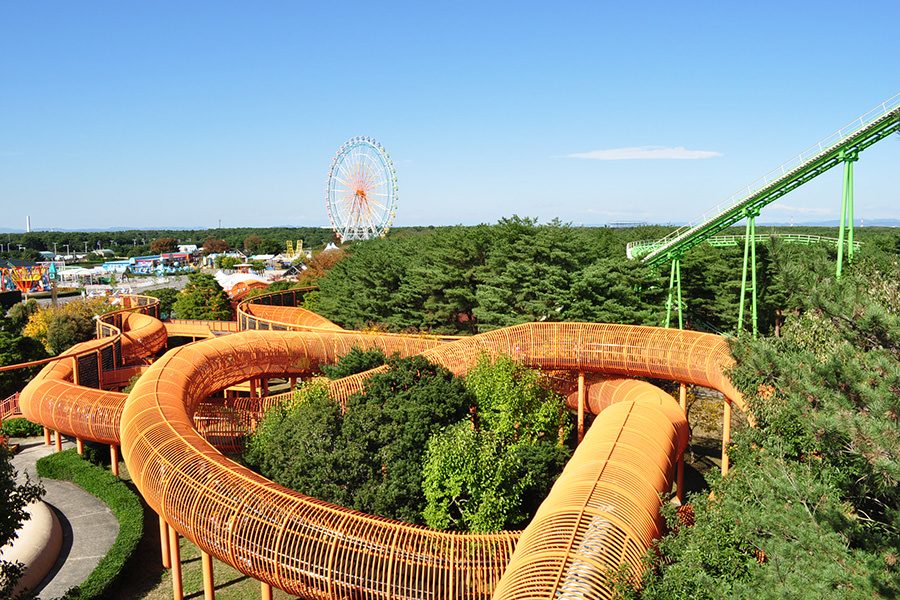 This playground area features 19 different play structures including a giant 400m long tunnel and a cone-shaped 360° slide.