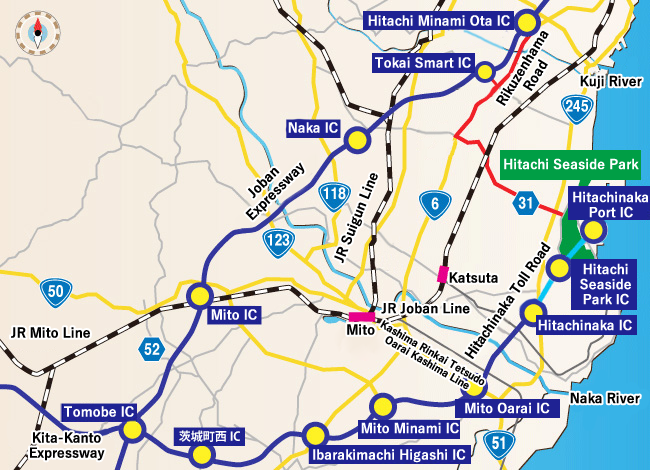 From the Tokyo area
Joban Expressway – Kita-Kanto Expressway – Hitachinaka Toll Road
Exit at Hitachi Seaside Park IC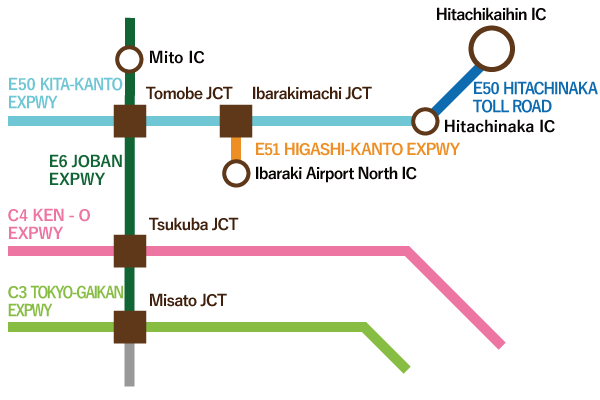 From the Tohoku area
Joban Expressway
Approximately 15km from Hitachi Minami Ota IC
Approximately 13km from Tokai Smart IC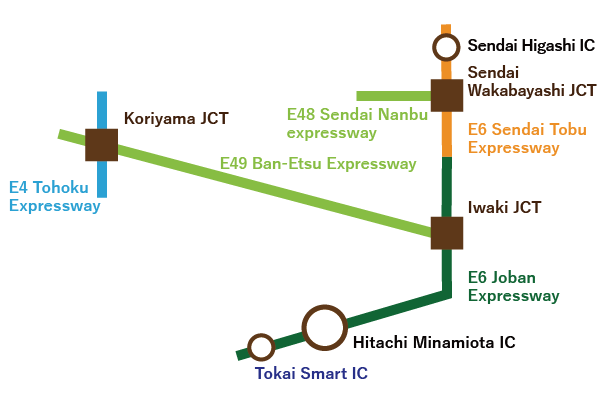 Please note:
Tokai Smart IC cannot be used by medium, large or extra-large sized vehicles.
Another route is available using Naka IC.
Transport during Peak Times
During peak seasons, there may be traffic jams around Hitachi Seaside Park IC. To avoid traffic jams, use
Nakaminato Port IC to access the West Car Park (no additional tolls). After exiting the expressway at Nakaminato Port IC, head straight on following signs for North Quay and Hitachinaka Port, then follow signs for Hitachi Seaside Park.
The toll fee between Hitachinaka IC and Hitachi Seaside Park IC is ¥100 for ordinary cars. There are no tolls between Hitachi Seaside Park IC and Hitachinaka Port IC.
The alternative route from Nakaminato Port to West Car Park is about 3.7km.
From the Car Park
If you plan to use the West Car Park, please use the alternative route from Nakaminato Port IC in order to reduce traffic jams in the park area. Follow the route marked in red on the map below.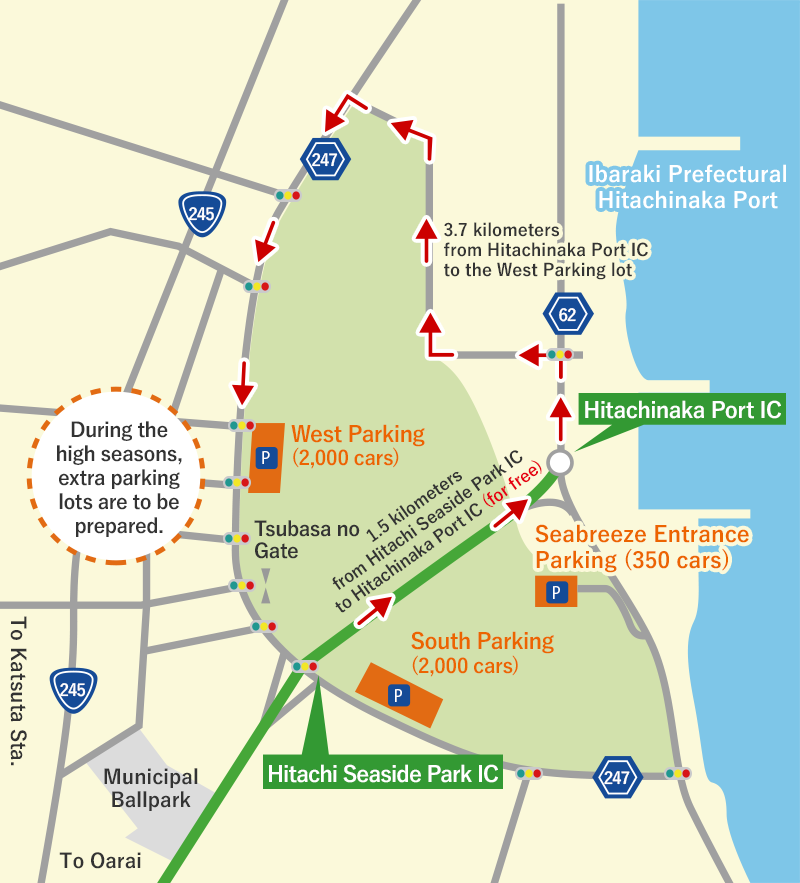 Follow road regulations. Cutting into queueing traffic and turning suddenly at intersections is dangerous. Being considerate towards other drivers helps to prevent traffic accidents.
Do not use car parks belonging to other businesses in the area. Parking on roadsides is illegal.
Parking Space Availability
Temporary overflow car parks are available during peak seasons.
Tweets by HitachiKaihin_P
If the car park is full, cars will be asked to wait until a space opens up.

Do not use car parks belonging to other businesses in the area.

Visitors who have booked the BBQ Area are given priority at the Seebreeze Gate Car Park.
Parking map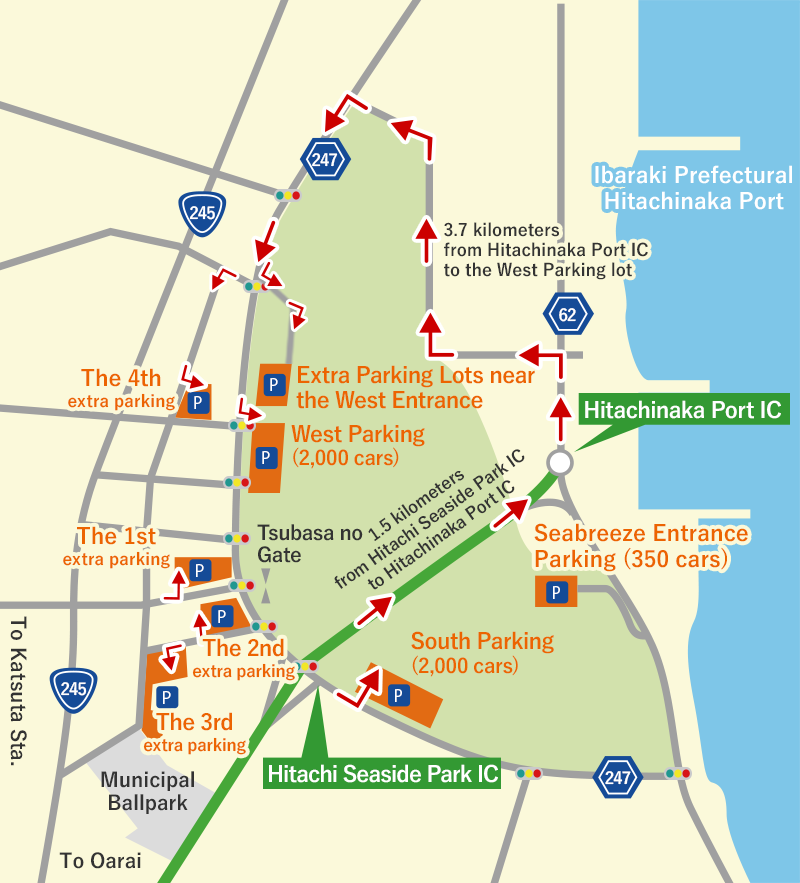 Use public transport whenever possible in order to reduce congestion.