Miharashi no Oka Hill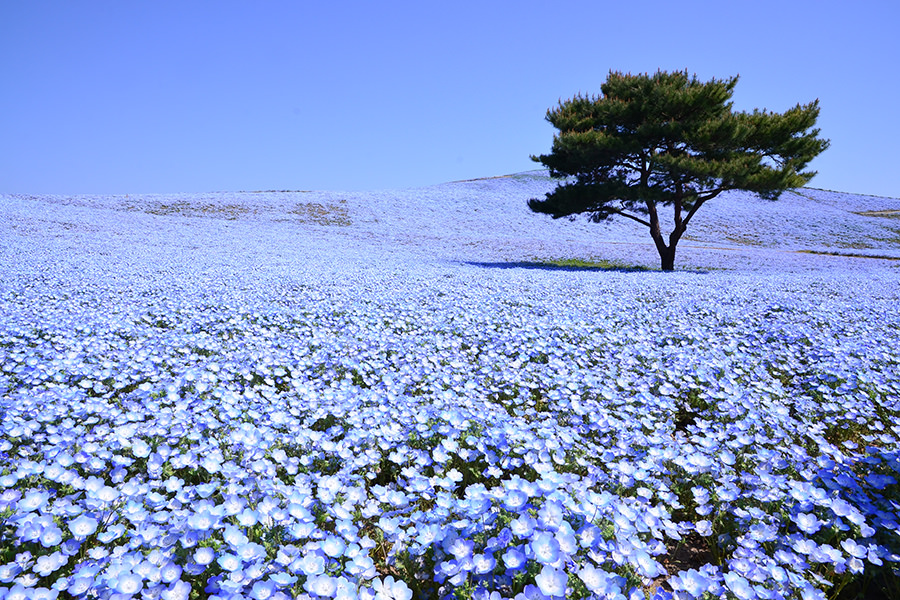 This hill was created using surplus soil from construction projects. At 58m above sea level, the hill is the highest point in Hitachinaka City and offers stunning views of the Pacific Ocean and Kanto Plains from the top. The sheer scale of the landscape is what makes the area truly special throughout the year, in particular during the nemophila season in the Spring and kochia season in the Autumn.
Narcissus Garden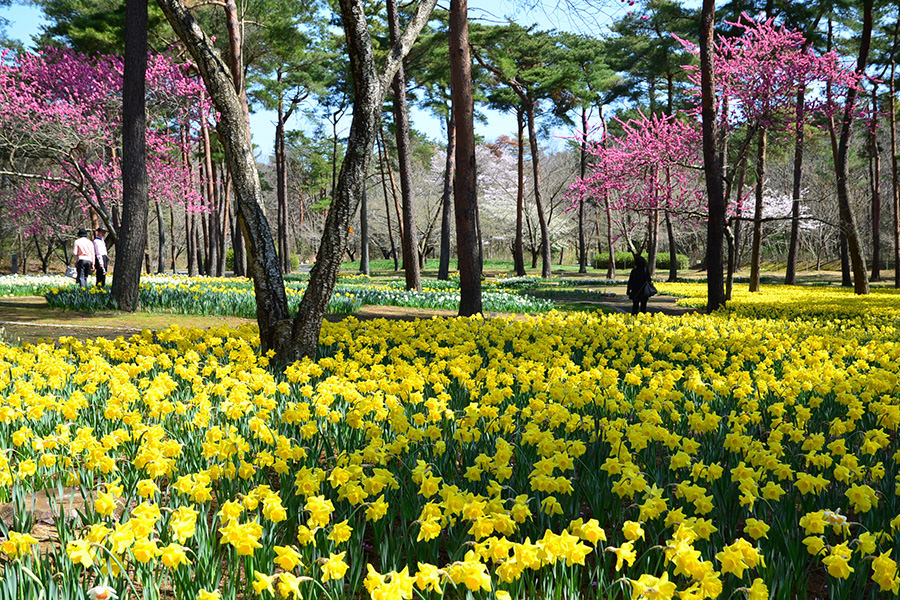 At nearly a hectare in area, this narcissus (daffodil) garden is one of the largest dedicated narcissus gardens located in an urban area. During the Spring, daffodils create a cheerful carpet beneath the garden's pine trees. The unique combination of narcissus and pine woods was praised by the former chief of Holland's Keukenhof Park, Mr Costar, who said 'this impressive garden can be counted as one of the world's most beautiful'.
Tamago no Mori Flower Garden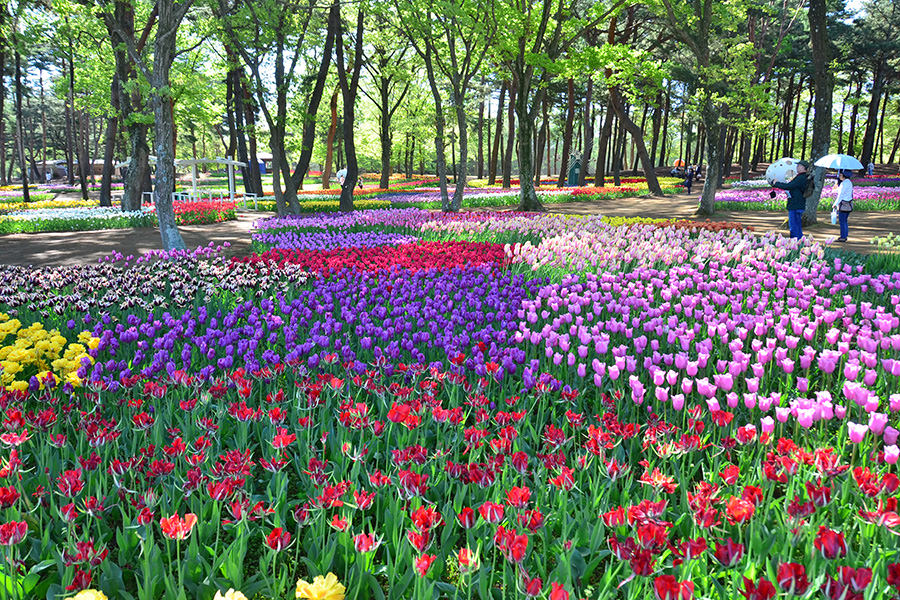 This flower garden is inspired by the landscapes of Holland and features a variety of egg-shaped objects scattered throughout the garden, as well as a miniature windmill and drawbridge. During the Spring, tulips fill the garden with a dizzying array of colours. The varieties of tulip and garden design changes each year, keeping visitors coming back time and time again.
Hitachi Rose Garden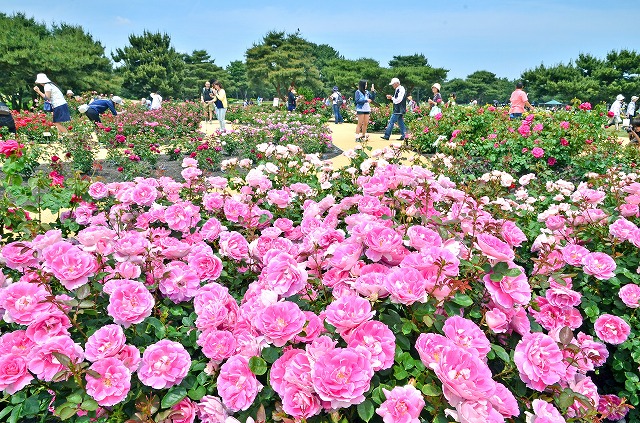 First opened in 2014, this garden was designed around the theme 'A Banquet of Seabreezes and Roses'. The rose plants are deliberately kept short so that small children and wheelchair users can enjoy the garden.
Grassland Flower Garden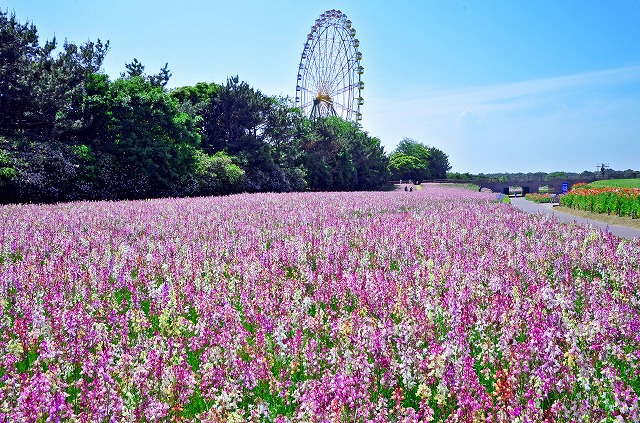 This area is located in between the grass area and Pleasure Garden amusement park.The garden is home to poppies and linaria (toadflax) in the early Summer and cosmos flowers in the Autumn.
Kaori no Tani (Herb Garden)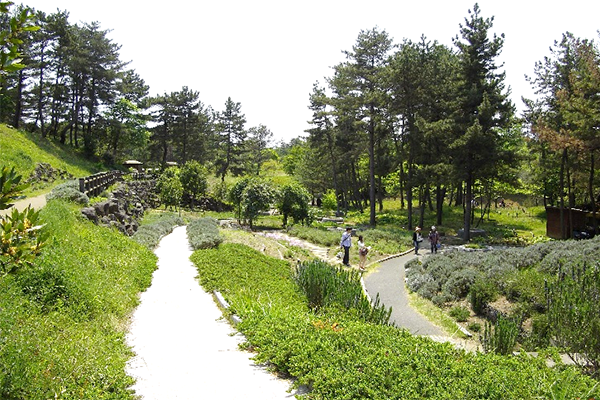 This herb garden makes uses of the sheltered spaces between sand dunes.The sunken design of the garden makes it easy to view from above.