Miharashi no Oka Hill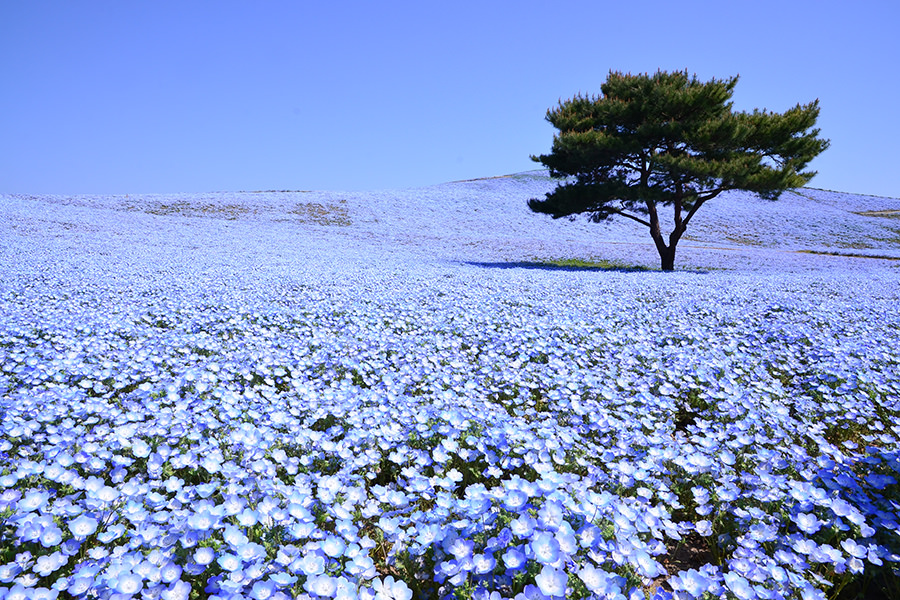 This hill was made using surplus soil from a construction site. From the top of the hill (58 meters above sea lebel), you can view the Pacific Ocean and vast the Kanto Plain.
Suisen Garden (narcissus garden)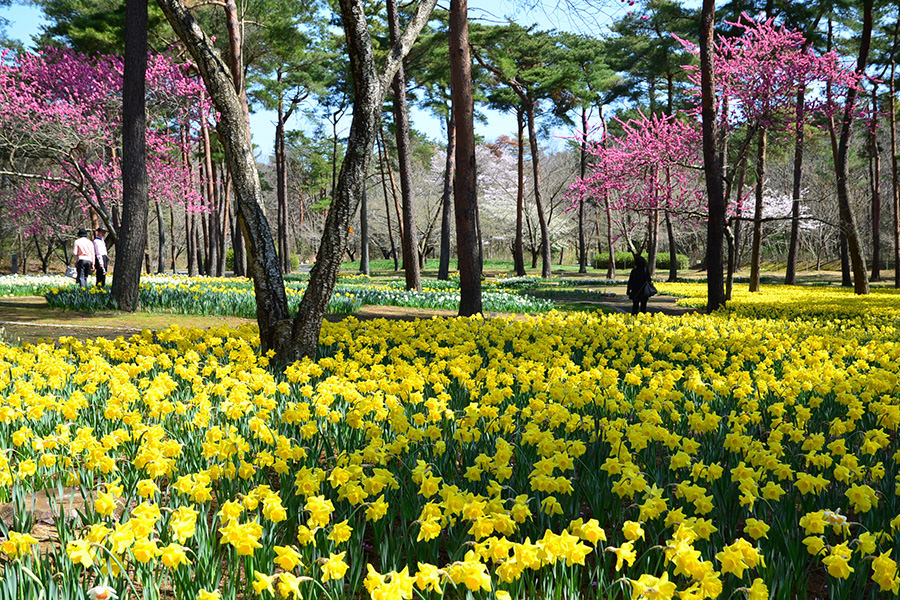 The garden is nearly one hectare in area, one of the largest narcissus gardens as a city park. The garden features pine trees under which the colorful flowers can be enjoyed. The view of narcissus flowers blooming under the pine tress was admired by previous Keukenhof Park President, Mr. Costar saying, "This is one of the most beautiful and impressive views in the world."
Tamago no Mori Flower Garden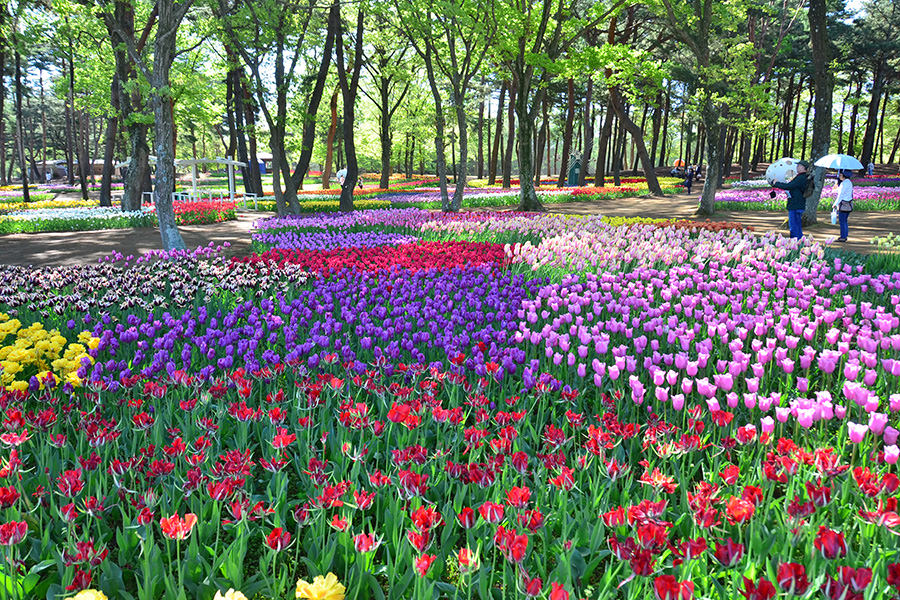 This area features many egg-shape objects scattered in the garden and the wind wheel with a bridge, which reminds you of the Netherlands. Various kinds of tulips are in bloom colorfully with a well-planned growing design, which changes every year, attracting lots of visitors.
Hitachi Rose Garden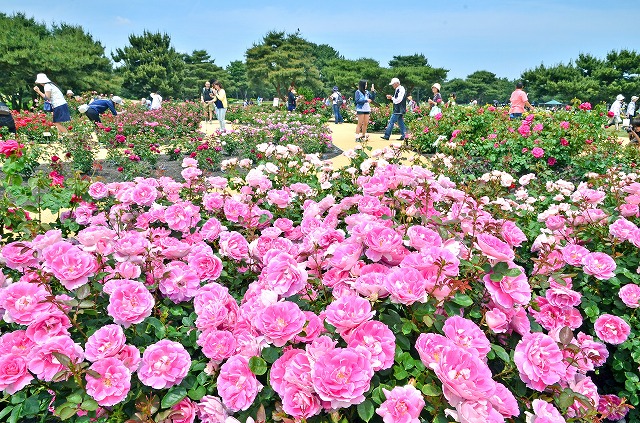 The garden theme is Seabreeze and Rose Entertainment. The rose plants are planned to be short so that even young children and wheel-chair users can see the roses closely.
Grassland Flower Garden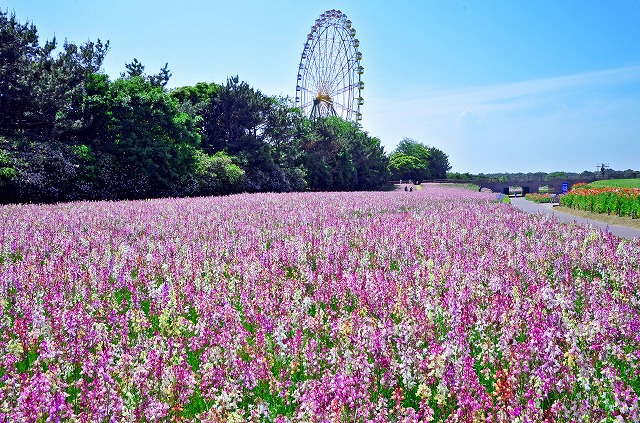 This garden is situated between Grassland Area and Pleasure Garden. In early summer, popies, linarias, and in autumn cosmos flowers are in bloom.
Kaori no Tani (Herb Garden)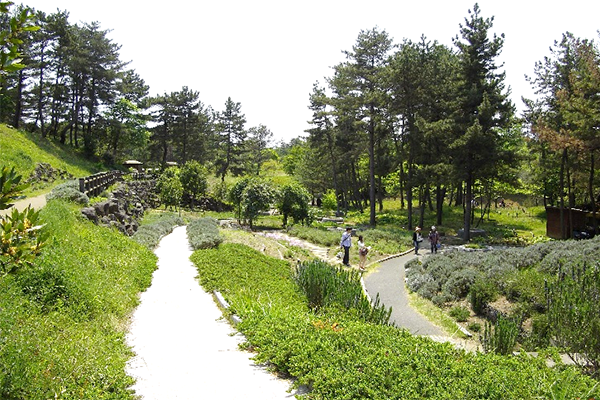 By utilizing the low grounds in the dune area, this herb garden is made by